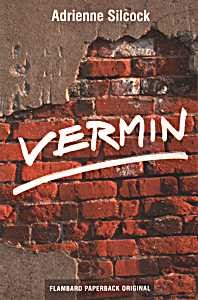 Gloria Eden, known as 'Glory', is a semi-literate, middle-aged woman living on the edge – a bag-lady. Her world is that of urban dereliction and social vermin – drop-outs, misfits, the homeless.Her redeeming feature is the abundant energy with which she confronts a seemingly hopeless situation, often turning what might appear to be suffering and misery into comedy. Then, unexpectedly, she comes to the rescue of a young boy who has run away from home, Darren, and soon they are both on the run from the powers-that-be. In her debut novel, Adrienne Silcock enters the mind of this enterprising anarchic survivor and gives her a voice forged from vernacular speech at its most vigorous. Although written in a more conventional idiom, the six short stories that complete the volume are thematically related to Vermin and continue Adrienne Silcock's exploration of loners and social outsiders.

The Kiss
 available on kindle
A chance meeting on holiday followed by a second coincidence ensnares two couples into deceit, blackmail, lost love and a desperate search for identity.
Find The Kiss on Amazon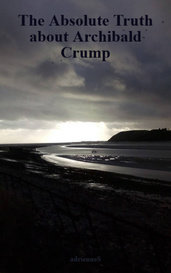 Want to know The Absolute Truth?
Working on my latest novel, draft on Inkitt here The Absolute Truth about Archibald Crump…
Davey and his young brother Owen are growing up in Texas when the children's Poppa is executed on death row for murder. Their mother decides to migrate back to the UK, away from  the boys' aunt, the only person capable of giving them love.
While Owen settles into the new life, Davey is isolated and immerses himself into a world of ghosts and invented identities, including his friend, Archibald Crump, and eventually turns to a criminal underworld.
By the time Davey reaches his forties he's taken on a new identity as respectable graveyard operative and raconteur of ghost stories, though Poppa still haunts him. Outstanding debts turn into a chaos of laundered money, crime, ghosts and violence, where no one is quite as they seem. Dead or Alive.