Of Gardens and Witches
"In writing Of Gardens and Witches Adrienne Silcock has created moving, beautiful poetry on the significance of herbs, their ancientness and immediacy. She touches on familiar species with traditions of healing; she reaches for their more elusive meanings relating to myths, histories, cultures and civilisations. In the same breath she weaves in her own experiences, sometimes personifying a herb as if addressing a curative friend, such as Aloe Vera. Each plant is described with a sense of its unique character and natural personality on the earth and in the cosmos. Also the book feels contemporary and utterly relevant, inspired by the global message that we must become ecologically aware or we will perish as a species ourselves. In the end I wish to hold the book in my hand and seek out these herbs, some only steps from the back door, and breathe in their healing fragrance of love and warning. "
Paul Sutherland

"A magical and atmospheric collection, celebrating and illuminating the properties of herbs — many that the reader will have heard of and some they may not — and delving into the mythology that has surrounded them throughout history. But the poems don't stop there. Through her focus on the significance we have ascribed to herbs, Adrienne Silcock also creates a gripping and unsettling picture of humans. Her investigations into the things we want herbs to give us and the things we want them to prevent serve to bring all our hopes, fears, desires and superstitions to the fore."  Mandy Sutter
"Loved this poetic alphabet of herbs. It did hold the magic."   Patricia Borlenghi
Privileged to be part of the latest anthology from Patrician Press title, Chaos to reflect the times we're living through…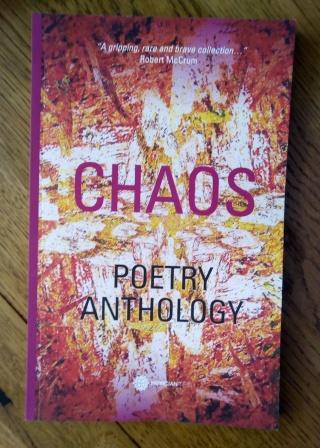 My herbal poems are coming along… two in High Window Press' marvellous magazine Spring Issue 2020 and two in the Summer Issue 2020.  Hoping to publish the whole collection in a while!
—————————————————————————————-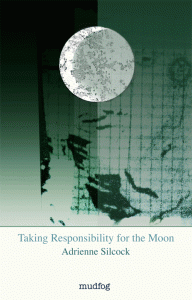 My poetry pamphlet Taking Responsibility for the Moon  is available for sale (price £5), either by contacting myself or through Teesside publisher Mudfog.
"This is travel writing at its most profound. Through a deeply felt response to the places she has visited, and from the myths, stories and art that have sprung from them, Adrienne Silcock asks how separable we really are from the landscapes that shape our lives."
                                                                poet, Mandy Sutter.
The Fibonacci Sequence
My poetry pamphlet The Fibonacci Sequence, where light, dark and shadow, wends a journey through the mathematics of the Golden Section, where words build up into cameos of human life, studying themes of place and otherness. Crafted to the numbers of the sequence, the form of the poems range from a single word to a ten-line rondeau, through to free verse and a sonnet, the ultimate example, according to some poets, of the Golden Ratio….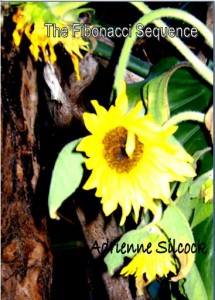 To buy a copy at £3.50 to include P&P, please click the Paypal button below.