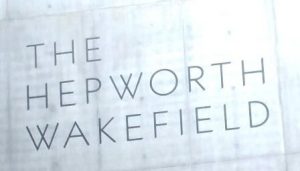 I know it's not the done thing to begin with an apology, but apologise I will for the lack of sharpness in these photographs. Too lazy to take my camera out, I thought my phone would do…oh well…and I have so often heard people say their cameras in their mobiles are as good as…Not quite, methinks. However…
Given that I had decided to give the service stations up the M1 a miss and take a very short detour to the Hepworth Gallery, Wakefield by way of a break from a long journey, I suppose I might be forgiven a touch of indolence.
The deviation proved to be well worth it. Awarded the title of Art Fund Museum of the Year 2017, I can see why.  There were some exciting temporary exhibitions such as Howard Hodgkin's "Painting India" as well as wonderful spacious rooms displaying some of Hepworth's great pieces, and a variety of other interesting artists' works, giving an opportunity to view novices, too.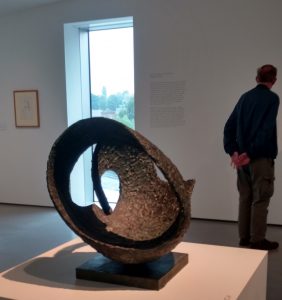 So many angles from which to view the same work…don't you just feel you are being drawn in by them?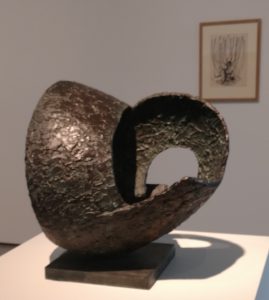 The exterior of the building is something of a statement, given the stark contrast between the new [what feels, at any rate, like the monied] and the decaying mill buildings adjacent, reminiscent of urban deprivation…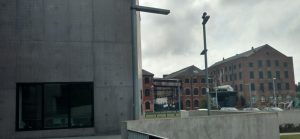 …what might be described by a good friend of mine using one of his favourite words…a juxtaposition…
Built on the banks of the river Calder, there's plenty of character to the surroundings…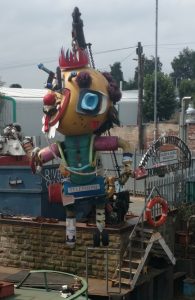 …oh, and the museum's free to visit! Parking cost a fiver and helps fund the gallery, though I'm sure there must be a handy little side street not so very far away for those who are down to their last dollar. Definitely worth a visit!