Oh well, can't sit about doing nothing, can we, so it's up at the crack of dawn with Daniel from the campsite and squeezing along the precipitous lanes from Corte along the Restonica valley. At this time of the morning it's quiet, but for five euros the car park guys pack us in like the proverbial. And we set off for the famous lakes, quite cold in the shade up here, though the sun is already slipping down from the peaks…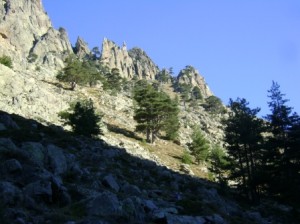 We gain height quite quickly but pause from time to time, not only to catch our breath but to take in the breath-taking views, if you see what I mean…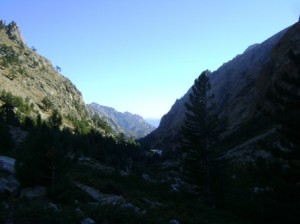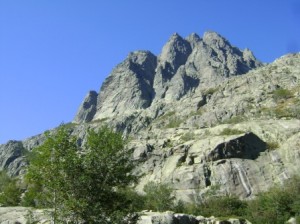 Ah, and here comes the hard bit – to choose the easy ascent or the "sportif"?…. Daniel says that in fact the "sportif" is more straightforward and less slippery, so…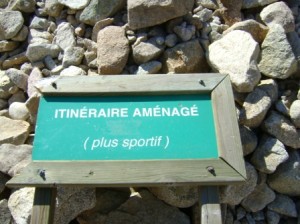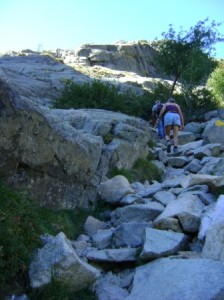 This is an easy bit! Pity we didn't get any snaps of yours truly climbing up the iron ladders built into the rocks. Who said I was unfit? My legs, for starters… But actually, it is wonderful…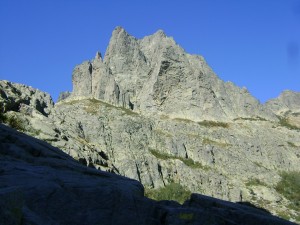 And at last we arrive….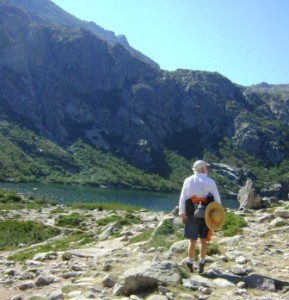 Lake? What lake? (He's the sherpa…)   Aah…this lake….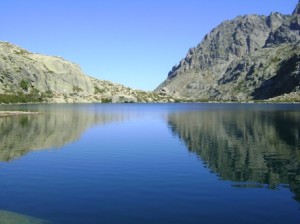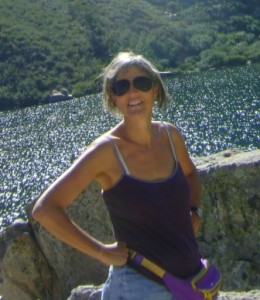 The lake is called Lac de Melu, and situated at 1711 metres above sea level, with the peak beside it at 2342 metres, it's no wonder it's frozen for five to six months of the year…apparently there are a few trout who don't mind…hardy souls (soles?)…..
The bad news is that this is only the first lake and my legs are shot. The good news is that our companion is very affable and understanding and the sherpa has a damned fine picnic in his bag…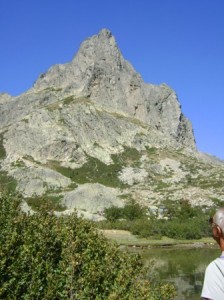 We decide to leave the higher spot for another time….
A great day! Only thing was that there were a lot of people about – everyone flocking to see this famous spot, but then, who can blame them?