It's on towards the Dalmatian coast, and what a fabulous spot to stop and brew up a cup of coffee…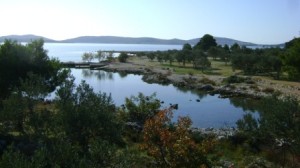 We arrive at Split mid-afternoon, wondering what we're doing in amongst all the skyscrapers, flyovers and great rumbling lorries…that is, until we turn the corner into our campsite…what a little oasis! Nicely run, too!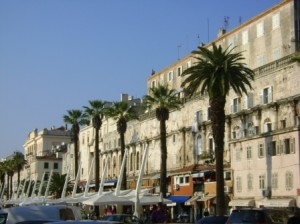 Then next day, it's a short bus ride into Split centre. What a treasure! It's hard to think this place was war-torn only a few years ago. The old town is a wonderfully preserved relic of the Roman empire…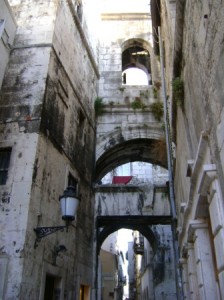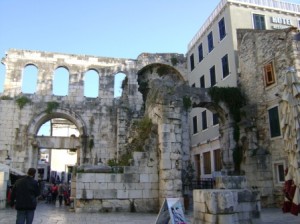 The cathedral dates back to the 7th century…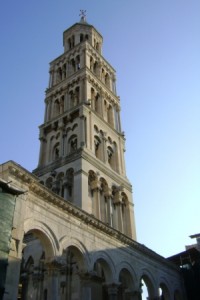 And then there's this ol' geezer…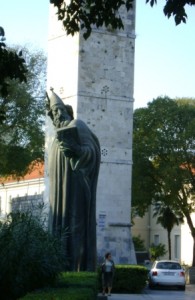 …with rather large feet…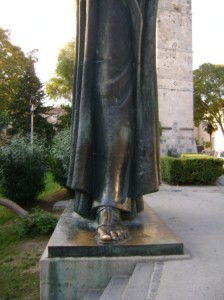 Bet they'd have trouble fitting him out in Dolcis…
This place is definitely worth a visit!