We leave the balmy Peloponnese climate and catch our ferry to Ancona… even manage to drive over to Arezzo before it is dark. Next day we awake to white frost and brilliant blue skies, and decide to investigate Siena…via the mountains….it's a spectacular route, and we're not taking any notice of the snow on the ground – I think it's a denial thing….
Siena is lovely…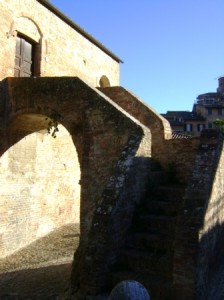 Can't think why they've got a Christmas tree up….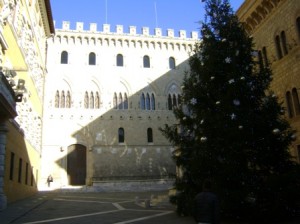 …when we're soaking up the sunshine…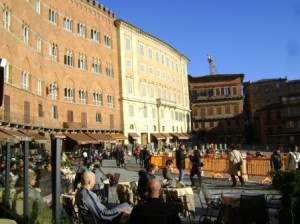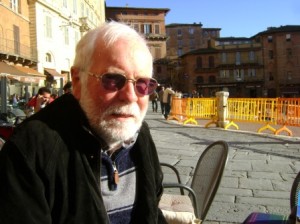 …and wandering round the streets sight-seeing…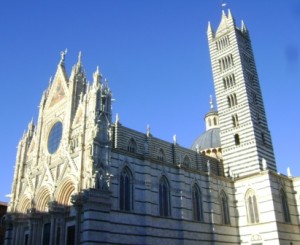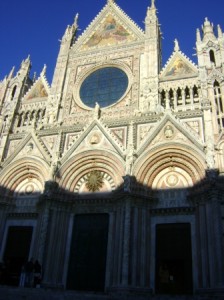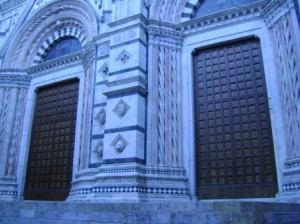 …and getting lost…?