Yes, I must stop coming up with these corny blog titles, but in the meantime… we're ever so lucky with the most brilliant sunshine for our day wandering around Lucca… there is stacks to see in this centro storico, but even though it's the Friday before Christmas it isn't too busy. We have a pleasant stroll across the old ampitheatre in the sunshine…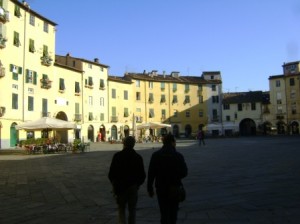 It's a beautiful old city…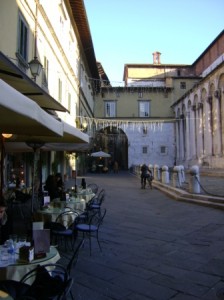 ….Then we have some monument hunting to do….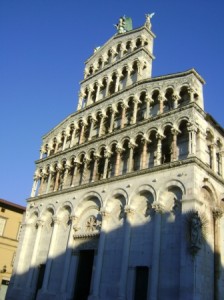 Is that a tree I see poking out of the top of this tower?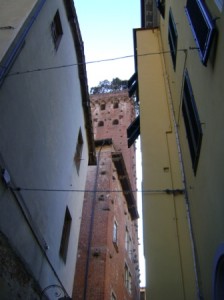 'Fraid so….apparently it's one of eight Holm oaks growing in the hanging garden of the Guinigi Tower…You can go up for a closer look, but there's a Christmas market to visit…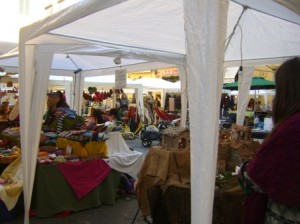 …and lunch to eat in the sunshine…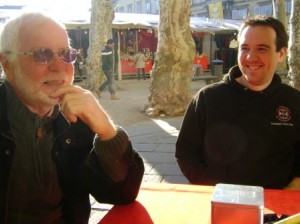 …and some window shopping to do…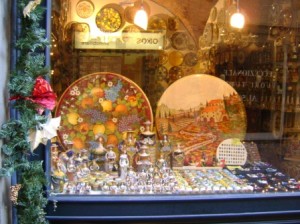 …so it'll have to wait for another day….
Then it's back to the mountains and the view from our window of the sun setting…