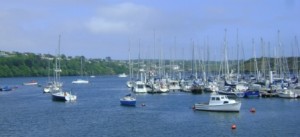 The week is spent exploring the environs. A significant harbour now, more for tourists than anything, these waters were also of historical importance. Two forts were built, on either side of the estuary – James Fort and the larger Charles Fort, for purposes of the usual historical squabbles – greed and landgrabbing – with something of a set-to between the English and the Irish, backed by the Armada, so I understand.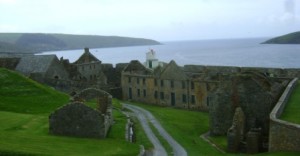 The late sixteenth-early seventeenth century architecture is impressive and well worth a visit…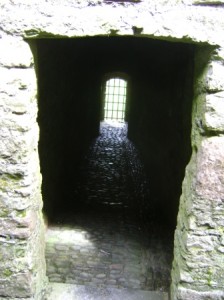 The White Lady is supposed to haunt these walls. On her wedding day, her beloved volunteered to mind the watch while a sentry went to gather wild flowers on her behalf. However, the unfortunate groom fell asleep and was shot for it (by his new father-in-law), mistaken for the sentry. On discovering what had happened the heartbroken bride threw herself over the battlements to her death….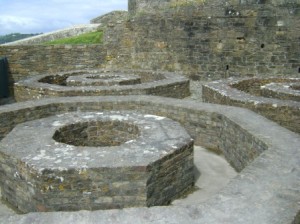 This guard looks rather suspect…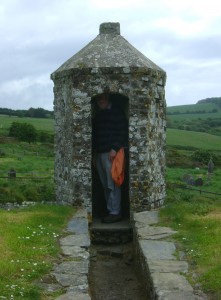 Still used for a modern day lighthouse point, changed over the years to being powered by electricity…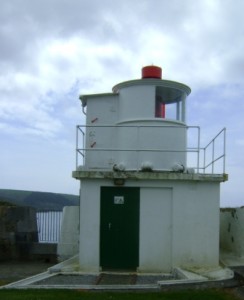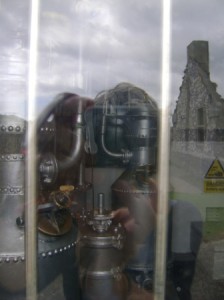 A last look over the waters before setting off west towards Bantry…