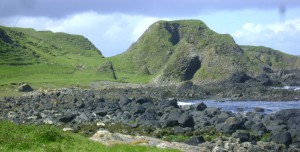 Just returned from a trip to see the Irish relatives, and also to introduce my 92 year old Mum to the delights of the North Antrim Coast. The idea had been to go at this time of year because the weather would be warm, and, at worst, soft, as the Irish say. And, I have to admit, on the first walk along from Ballintoy Harbour (now of Game of Thrones fame), the weather almost smiled at us. Apart from a wind fit to freeze your eyeballs, that is.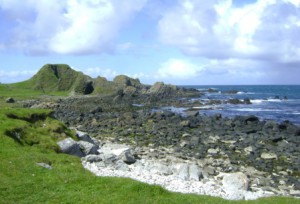 It appears that the temperature had not kept the crowds away from the Giant's Causeway either.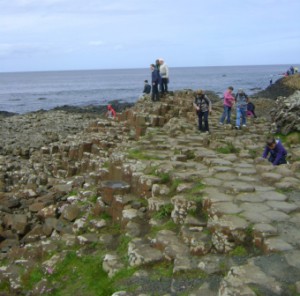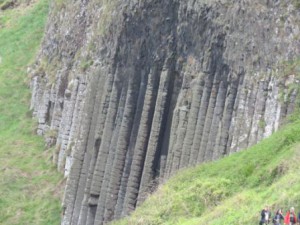 A shy poet might be driven to hiding amongst the Organ Pipes…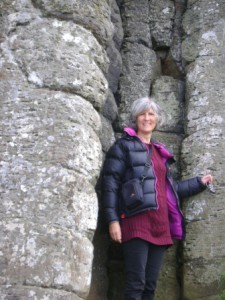 ' Course, Finn McCool beat the Game of Thrones to North of Ireland, but you almost wouldn't think it. All of the old haunts seem to have been hijacked for the purposes of Robb Stark's adventures. At least it sucks potatoes off their couches and out into the more than fresh air.
We still managed a deserted beach or two…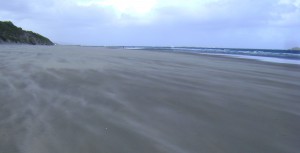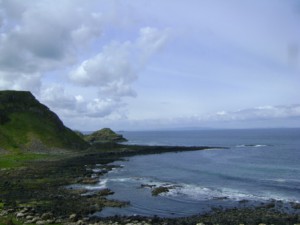 And the lovely River Bann*…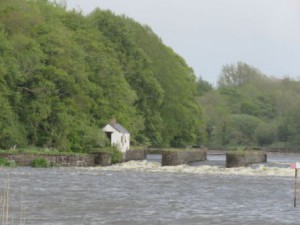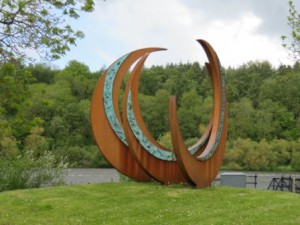 …before settling down to a Bushmills' welcome with traditional peat fire and attempts at drawing a smiley in a Guiness…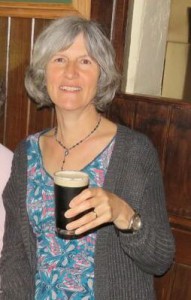 * [Bann photos courtesy of Valerie McKnight]