Just spent a great weekend at Burton Agnes Jazz and Blues Festival. It wasn't only a great opportunity to hear a really varied programme with top class musicians, some of whom had flown half way around the world to join us (from Saint Lucia actually), but also a wonderful chance to view the house and gardens and everything Burton Agnes Hall and Gardens has to offer.
Friday night drizzled upon us, so we resorted to the beer tent, but the show went on and we peered out at some class acts, including Portmanteau, a fantastic funk soul band.
Saturday morning, and the weather looked a little kinder. A quick stroll on the beach to settle the previous night's Caribbean rum cocktail, and it's back off to the venue, although you can camp overnight if you wish.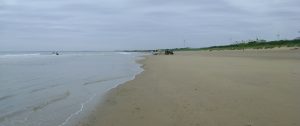 By the time we arrive, the sun's out… Who's a pretty boy then?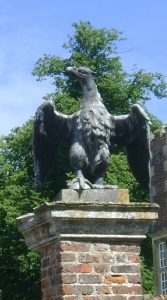 And the music's getting into the swing…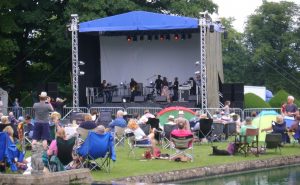 …as are the audience…
Spend time relaxing in front of the main stage, or wander round the grounds as music wafts after you…
The walled garden is magnificent…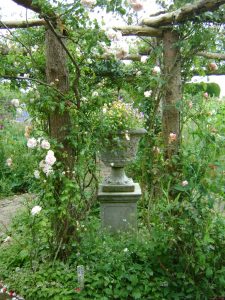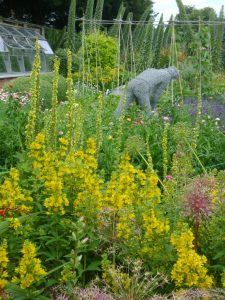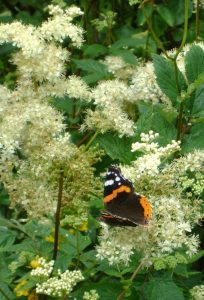 And if you feel like you've been out too long in the sun, why not try the Great Hall for a change – some class acts in here, too, and some wonderful improvisation, including from the laird himself. Plenty to look at, too, while you're listening…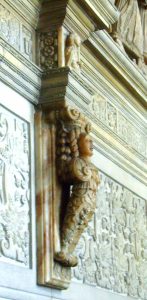 For a break from the music, take a wander round the arboretum, or go next door to the old church, boasting its very own "dark hedges"…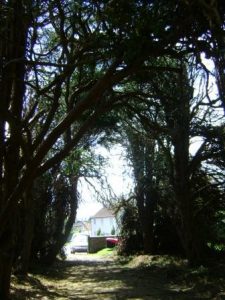 Inside the church there's a memento mori, just in case we've forgotten. Spot the live skull…
But, actually, I didn't stray too far from the action. Claire Martin was superb and Kaz Hawkins was a stunning contrast. Direct from Belfast she and her band were high energy and power. The New York Brass Band wowed the audience with a carnival atmosphere, not to mention the Saint Lucia guests – Dynamix – simply fantastic! Sadly, in no time at all the whole weekend had slipped away, leaving us to wind down and journey home…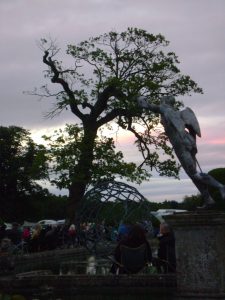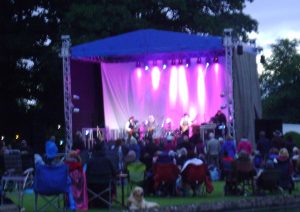 Too many bands to mention, but hey, try it for yourselves next year!