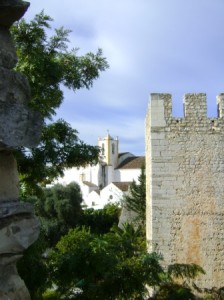 We continue our exploration of the area with a visit by train to the pretty town of Tavira. I clamber around on the castle walls, where, as usual there is history of various displacements of peoples by more powerful people of the time, notably Phoenicians, Romans, Moors and Christians. There's not much left of the castle (or much else that's ancient due to the 18th century earth quake) but inside the walls a wonderful garden has been created which instils a deep feeling of serenity. This includes some jacaranda trees, and…oh dear…I think I'm becoming obsessed with steps again…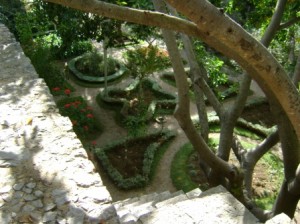 We wander across one of the bridges that crosses the river and explore the back streets some more.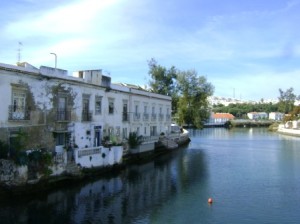 There's a rather good English bookshop here, so if you're getting short of reading matter…
We catch the train back to Fuzeta and can't resist stopping at a cafe in the square and indulging in draught beer and roast chestnuts from the chestnut seller. What a delicious combination!