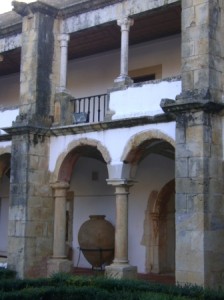 We take a trip into Faro on the train to visit the museum. Housed in an old convent, it's an eclectic mix of contemporary experimental art and Roman artefact along with a sample historic Islamic living area. It's nicely presented though, with sensitive and imaginative commentaries and I find some of it strangely moving. Definitely worth a visit for a couple of Euros.
After that, it's a cup of coffee while we wait for it to grow dark (around 5.30pm) so that we can feast our eyes on the Christmas lights. There's a lovely atmosphere, with street musicians and a group of young people singing Portuguese carols, and the streets are just busy enough to enjoy but not too packed, and look at the lights…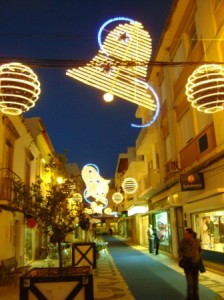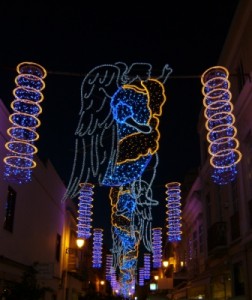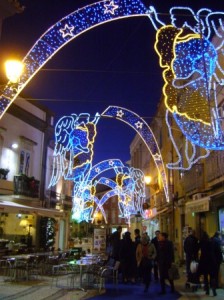 The ticket collector wishes us a "Boas Festas" as we step off the train on to the platform at Fuzeta, as I do to you all!