It's an overcast day, but we decide to venture out in an effort to reconstitute after the Christmas port. Loulé is a  town recommended by some people we met, so off we skip…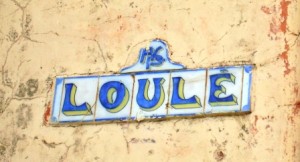 There's public art…..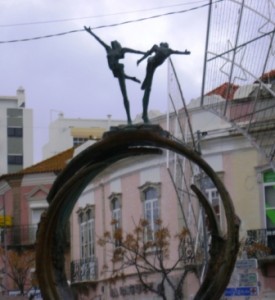 …. history…..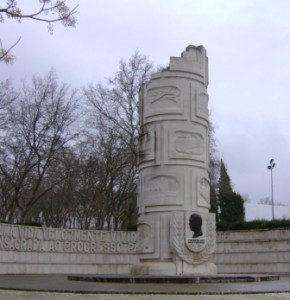 …one engineer and statesman by the name of Duarte Pacheco (1899-1943) was born here…
…as well as bare-faced commercialism…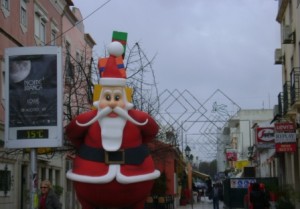 Notice the temperature is 15°, and I'm complaining, although I've heard its 2° in Lincoln!
We wander the backstreets…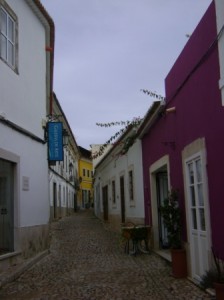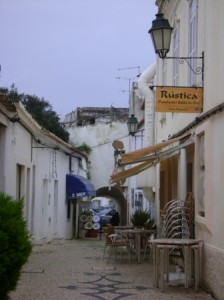 There's a castle…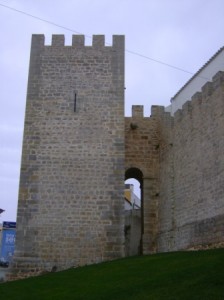 and a museum, a 13th century Gothic church and an ancient bell tower…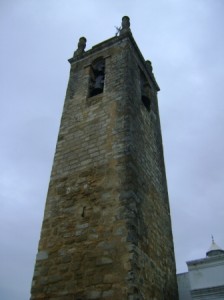 …as well as a few art galleries and the usual quota of pottery shops. Oh, and I'm in danger of becoming obsessed with steps again…just wondering how that car is going to drive down them….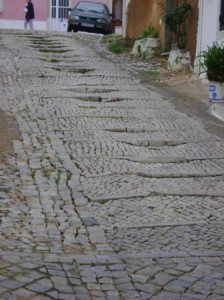 Perhaps not!