We go to Faro on the train with Colin so he too can have the wild west experience. As we're entering the old town we notice more enormous storks nests and storks perched and flying. I have to poach a photo from Colin as my camera doesn't do telephoto technology….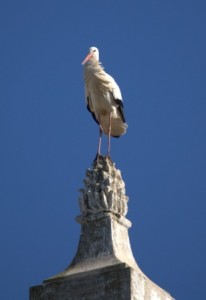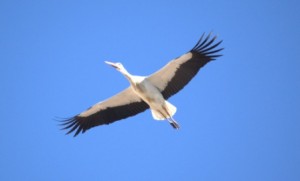 We are caught in a heavy shower but then the sun comes out in time for the father/son photo-shoot. Thing is, which one is the crack-pot?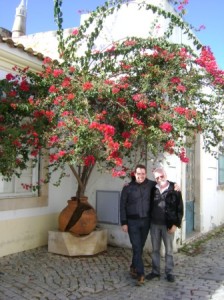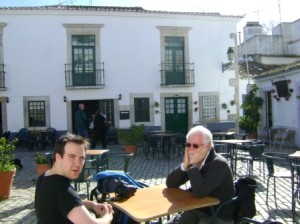 Can't resist another shot of the wonderful stone masonry round here…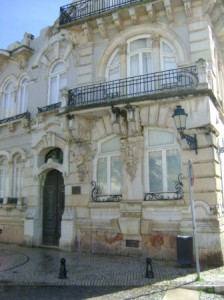 Lunch is fried squid for Terry and me and pork and clams for Colin. Fantastic food! Then back to Fuzeta for beer and chestnuts… it feels like we've been eating all day….