We're nearly to the end of March and it's time to hitch up our trousers, dip our toes in the water again and cross the Channel…a spell of wonderful Spring weather helps us on our way…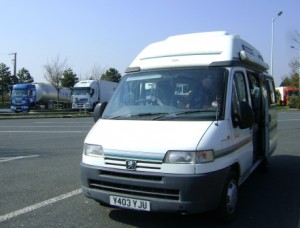 …and driving down through France is like driving through a bouquet with all the spring flowers blooming….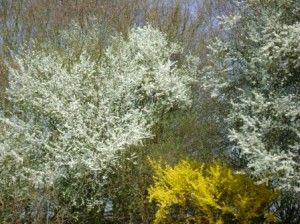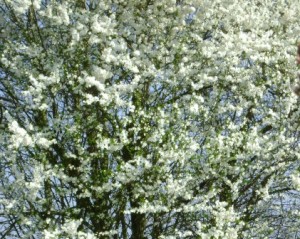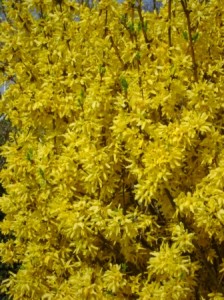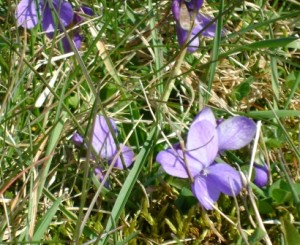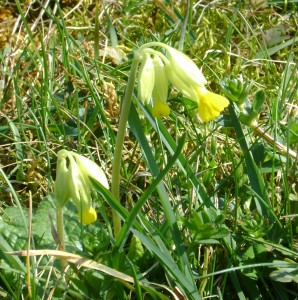 By the time we arrive in Troyes, there are violets, cowslips and wood anemones by the basketful ('cept of course, we wouldn't dream of picking them!). Try Géraudot in the Parc Naturel de Forêt d'Orient – huge lake, pretty beach and plenty of space for water sports, plus lovely and peaceful this time of the year. Fab overnight stop – could have stayed longer, especially as the weather is really warm. What's this? Terry and I taking our jumpers off? Unheard of!
From Troyes we drive along quiet roads down through beautiful rolling country with villages of large Gothic houses, watching the Seine become narrower and narrower until we pass close to its source just north of St Seine l'Abbaye.
After, we join the motorway and battle down the Rhone Valley through the traffic and pollution, veering off to the northern Ardèche. We pass orchards of cherry trees like rows of maidens with arms upheld proffering bouquets of pink blossom…

…go through la Volte to a passable campsite at St Laurent du Pape. Very beautiful. We can't find a restaurant so we stock up from a local boucherie cum delicatessen and tuck into that with a bottle of St Chinian, which does us fine!
From there, on through Nougat country the next day (Montelimar), Aix-en-Provence and back up to Beau Recueil in the mountains…