OK, we've been here two days and we've already cycled miles, been to three different beach locations…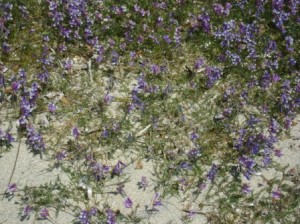 explored the local Roman road and the nearest town ; time to get the walking boots out and walk up towards those mountains!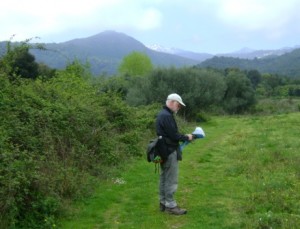 It's a long distance path (Mare Mare, which we think means Coast to Coast) and our first route is blocked by a river and a broken bridge. However, we get round that one by a half-hour detour and go as far as a local well, Acqua Acuosa. Beautiful, like walking through the Garden of Eden with so many wild flowers, cyclamen, Aloe Vera, daisies, hawthorn, and lots I don't know the names of!
We say good morning to several cows, sheep, lizards and extraordinarily large wood lice, also some lovely variegated thistles…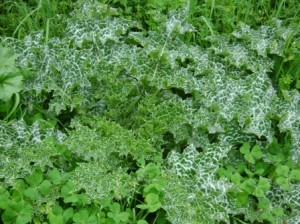 and a rather dangerous looking bunch of – not grapes – but some sort of ivy berry.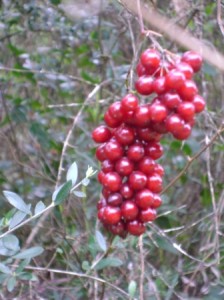 This is where Eve and I part company – I ain't even going near 'em!