The weather seems to have improved at last, and it's time to inspect the mountains again to check they haven't dissolved in all that rain. Yup, it's Ok….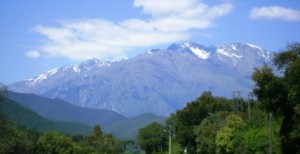 …they're still there, and they're drawing us up to the ancient citadella of Corte, where a great deal of argy-bargy went on. It was the important capital of Corsica and the place where Pasquale Paoli led an independent Corsica for a time and, with the help of his friends (including the less famous of the Bonaparte brothers and his parents), established the university, which today enjoys status as the only university on the island.
It's a fantastic town, not quite cowering beneath these amazing rocks…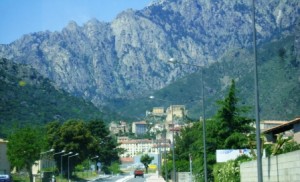 …but standing proud, like its leader…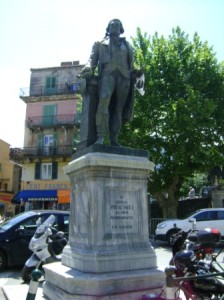 Unfortunately it's at this point that my camera batteries fizzle out. But I'll be back – a superb place to visit, with a museum and art gallery to see, and a fine belvedere with some inexpensive cafes…great stuff!