Today I fulfill a lifelong ambition – to walk across the Carrick-a-Rede rope bridge.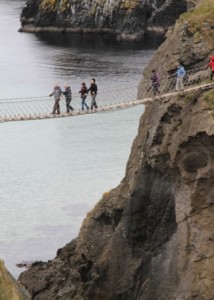 It was a wild and rugged adventure once, but sadly these days it's been spruced up to another place to tick off in Theme-Park Britain. There are hoards of visitors queuing to cross (only eight allowed at a time) and a particular kind of shark waiting 100 feet below…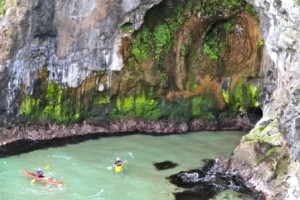 …but still it's worth it…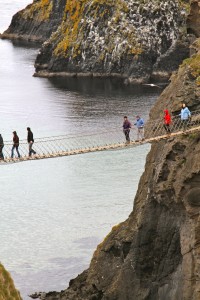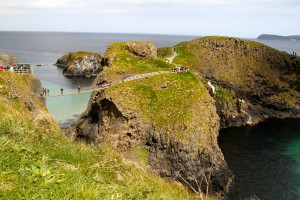 ….of course, the island is very beautiful, and the history of the rope bridge with an important role in the livelihood of salmon fishers is poignant. This particular part of the coastline was once a hive of activity, including mining.