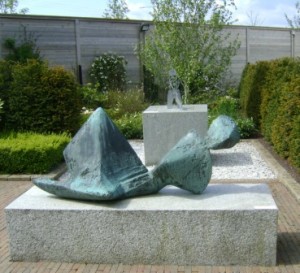 It's time to travel south, but before leaving Northern Ireland, we stop off at the F.E. McWilliam Gallery and Studio at Banbridge. Well worth a visit. Some wonderful pieces, such as Homer here…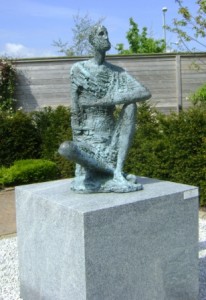 Powerful too, reminding us of the Abercorn Tea Rooms bomb blast in 1972…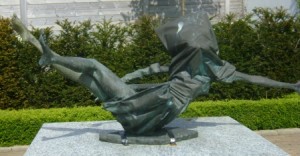 Then, from one sculpture to another. We arrive in Dublin and head for Hospital Fields or Bully's Acre, as it is known, in the Royal Kilmainham Hospital grounds, now Dublin's centre for Modern Art…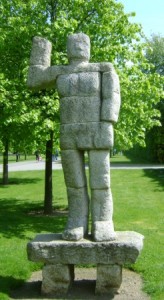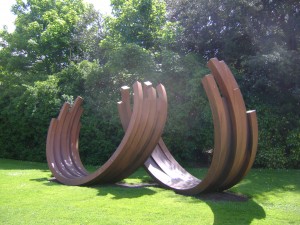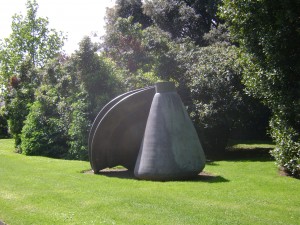 Afterwards, it's time to hit the town…and the reality that Ireland's economy along with the rest of Europe is in something of a conundrum…does austerity work, or doesn't it?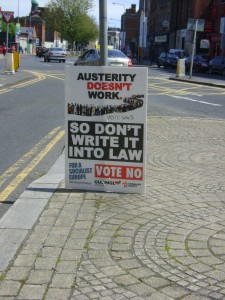 A No, then? Or was that a Yes?
We pass the Guiness factory…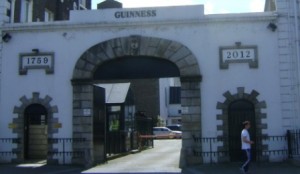 …and also somewhere we can go drink it… (or buy cherries from a modern day Molly Malone outside with her pram)….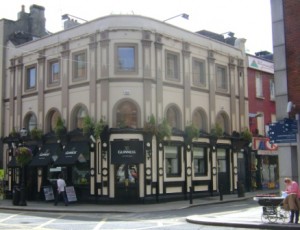 St Stephen's Green shopping centre is an amazing modern complex…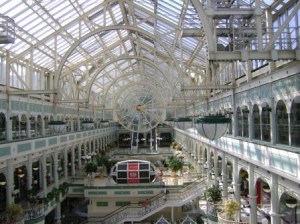 And  there's  excellent coffee from a stall by the Ha'Penny Bridge on the Liffey…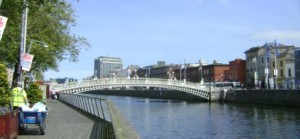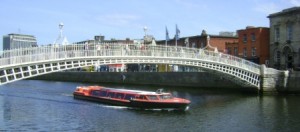 We stroll through several of Dublin's parks, view statues of Oscar Wilde and James Joyce and St Patrick's Cathedral, with plaques here and there about Dublin's many famous icons of literature. We dally down Grafton Street amongst street artists, musicians and, sadly, beggars too…poverty hasn't quite been consigned to the annals of the potato famine… and gaze into shop windows offering…golden rats….?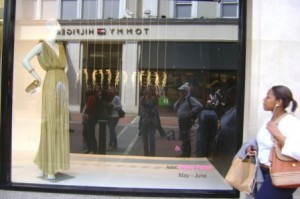 Needless to say, exhaustion hits. Just time for a creamy Guiness along to music in the  famous Temple Bar and to bid farewell to one last statue…the rather voluptuous Molly Malone, who is anything but alone as her name might  have suggested…