It's extraordinary the lengths some people go to when they hear that we've arrived in Madeira for a week…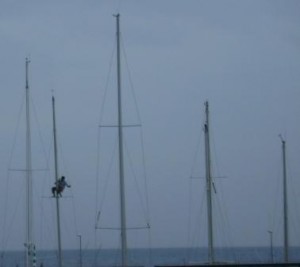 To the left, old Funchal, and on the right the city as it is today just before Christmas…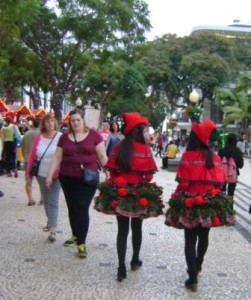 Vibrant and full of colour, especially at night…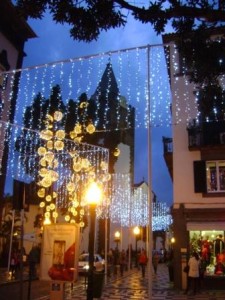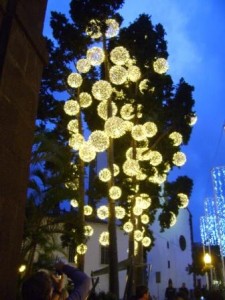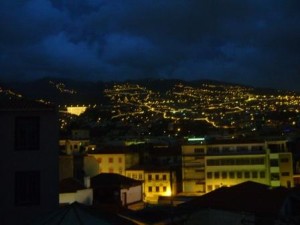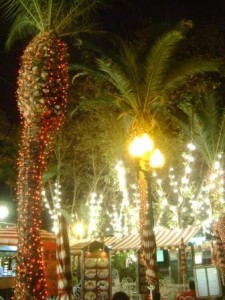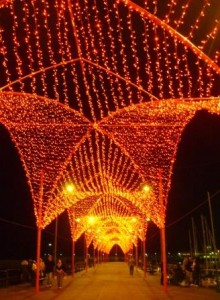 There's much to see, from the old fish market and the famous fruit and veg stalls…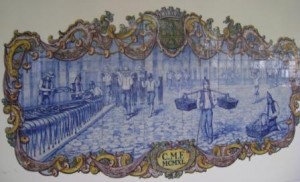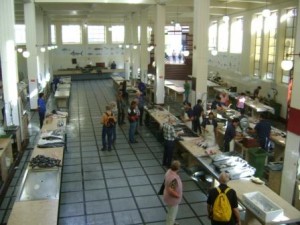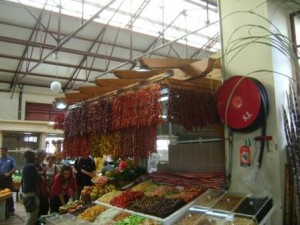 …to the incredible variety of street art…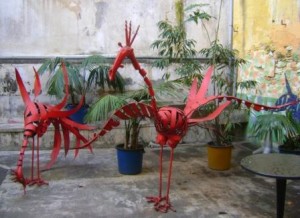 …including the doors of the old town participating in the scheme artE de pORtas abErtas… http://www.arteportasabertas.com/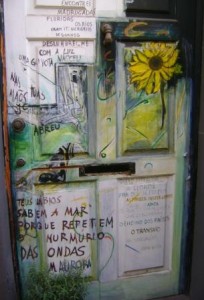 …oh, and yes, that bun is a door knocker…
The gathering of nine artists at the Arte Moderna is worth a visit, too, although unfortunately the contemporary art gallery seems to have up-sticks from the old fort to somewhere out of town.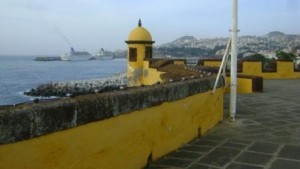 …leaving behind some scrap metal…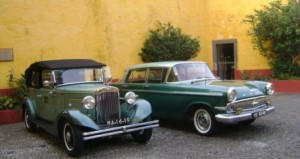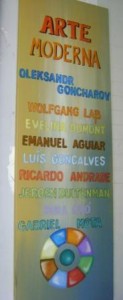 It might be easy to forget the harsh realities of life here, though. Having talked to the locals, it seems Madeira is still gripped by economic problems and unemployment.
However, there does seem to be a certain amount of local resilience.
Who else would paint a trompe l'oeil on a parking meter…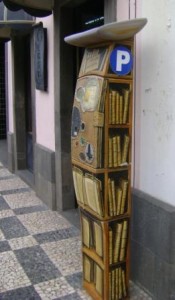 …complete with corny joke… "free reading"?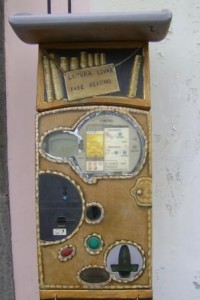 I decide to strike out from the city on one of the famous levada walks. No other takers in my party, because of the hairiness of the route, and I have to admit there are one or two slightly dizzying moments, but actually the walk along this irrigation channel is beautiful…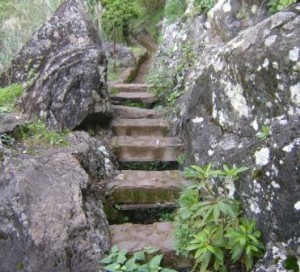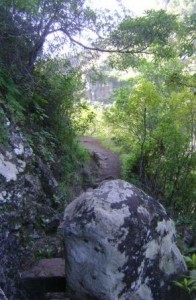 Did I say "walk"? I meant climb. One minute I am looking up at the cable car. The next, I am peeping between the trees way above it. Well, maybe not a minute…more like two hours…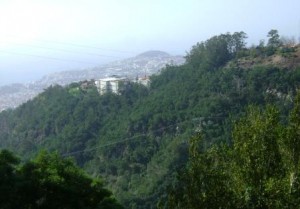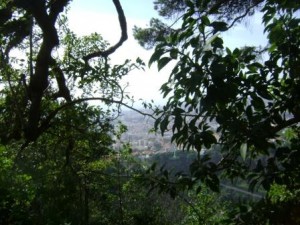 Then I kind of lose my way and follow a mule track up into a village, of whose name I am still dubious. There, I am greeted by a guardian angel, well into her eighties I imagine, who disappointingly informs me that there is no café or any other facilities in the vicinity, but she will put me onto a bus. Where would I like to go? That's a good question. But the Jardim Botanico seems a safe bet…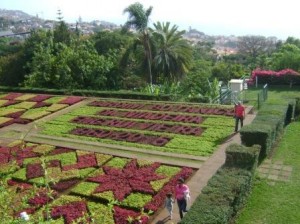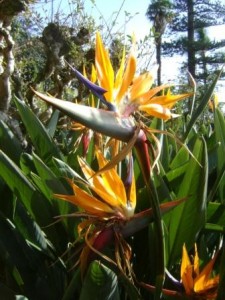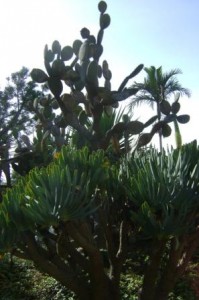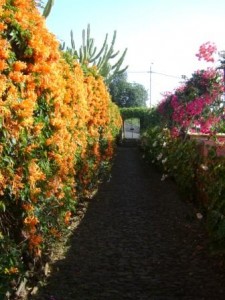 Later in the week, we catch the bus up to the equally renowned Tropical Gardens, with their famous basket rides…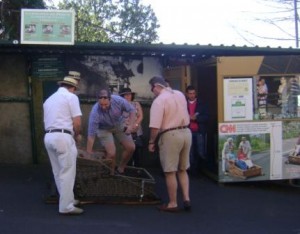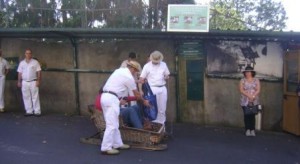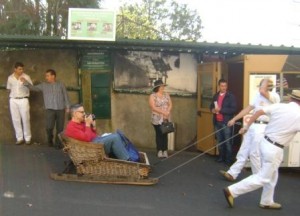 You tow the punters down, then you have to bring the baskets back up again… A lucrative business, I guess…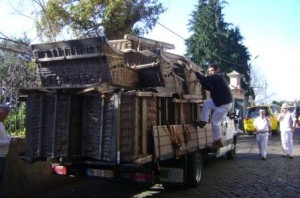 Actually, I love these gardens with their tall trees and sculptures…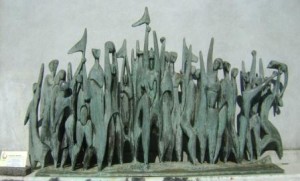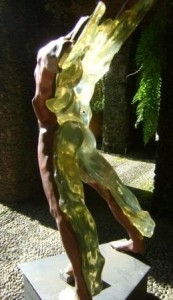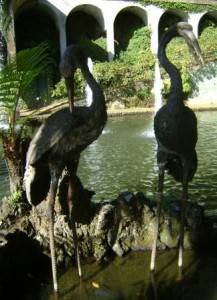 …orchids and Japanese garden…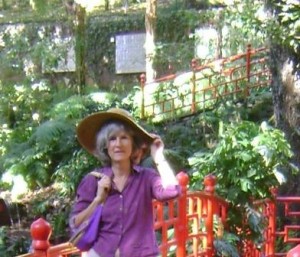 In addition, there's a fabulous collection of African sculpture…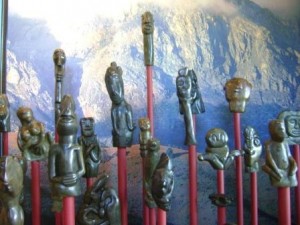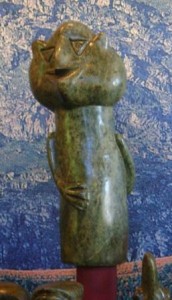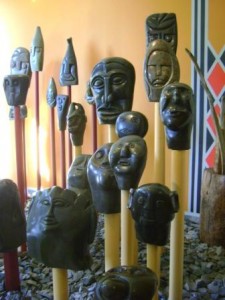 I think I feel one or two poems coming on…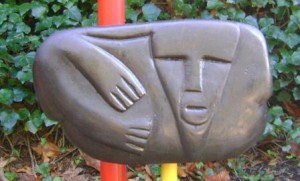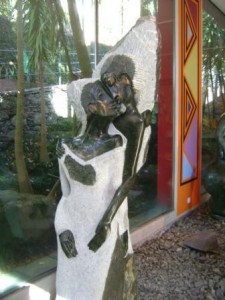 Lovely pots, too…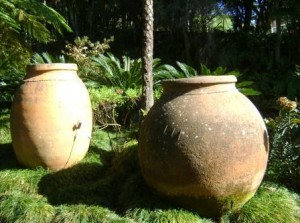 And dragon trees…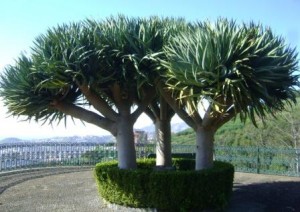 If you get the chance to visit the island, take the time to visit the Nuns' Valley…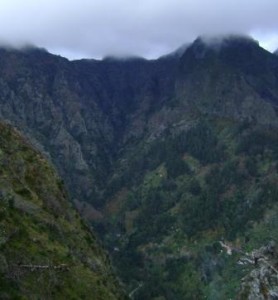 Is there really a village down there?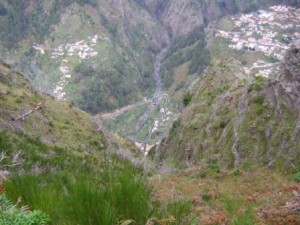 Our trip is drawing to an end, so we head off to Camacha on the bus, taking in a less vertiginous levada walk which includes some lovely wild flowers…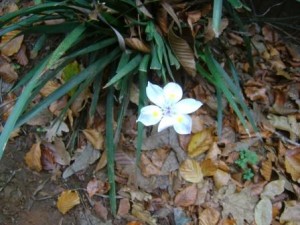 …a recycled bicycle hedge…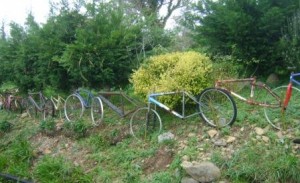 …and more very fine orchids growing in pots on the terrace of the café at which we finally arrive, hot and thirsty…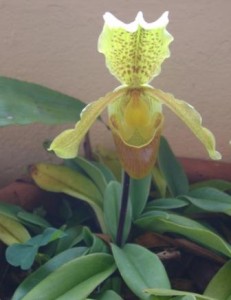 Temperatures ranged from 28 degrees to 17. Needless to say, it's slightly cooler when we land back in Leeds…