I feel as if recent events have silenced me. Somehow it's all been too shocking, too disappointing. Gobsmacked is the word for it. I thought it was a Yorkshire word, but a quick google claims a Scottish heritage. Of Northern origin, any road. In any case, it expresses the feeling. Silenced, with an edge that's both ugly and plainspoken, with a vague wryness.
So, as usual, it's in water that I seek solace and try to recover my voice.
Whitby Harbour, for instance…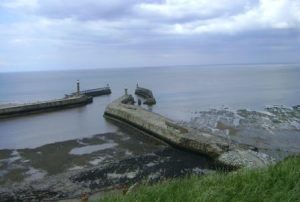 …which instantly reclaims all those old metaphors of safety and the danger of the wild open sea. And all those wrecks just beneath the water out there. Which is a bit like Europe at the moment, isn't it?
Then I turn inland…to Mallyan Spout….oh, no, my poetic brain's pumping with the long fall of droplets from top to bottom…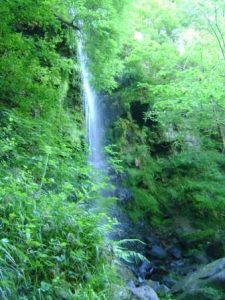 Maybe I could settle for a small water in the middle of the open moor…transmits a kind of peace, doesn't it, this silent water…though I'm trying to ignore the storm clouds….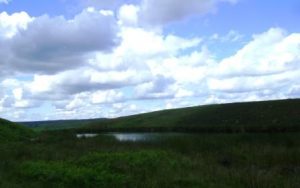 One way or another, we're all going to have to face up to the future…