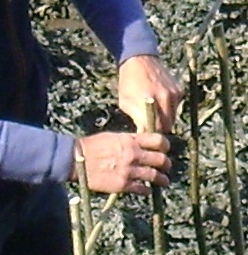 Call me tardy, but prizes for guessing what these hands are doing?  Yes, for anyone in the Whitby Know, there's good reason to gather at the harbour's edge at low tide on a bright late May morning…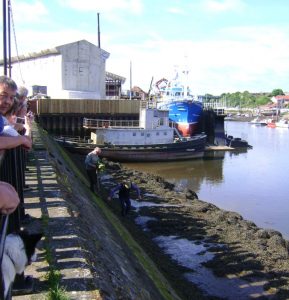 And these guys can't afford to be tardy at all. They have a job to do before the tide comes back in…. Here they come….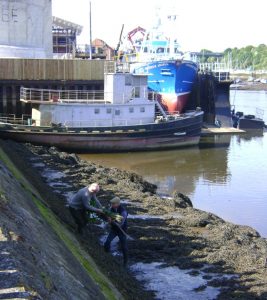 Any workman knows it's important to arrange your materials ready to hand…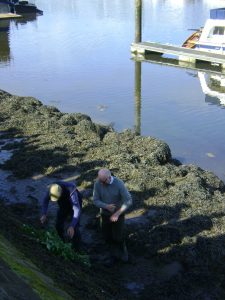 …before setting to work. Gently does it…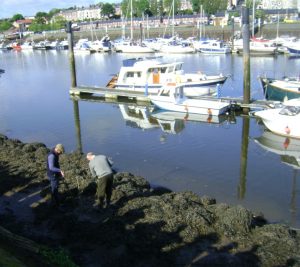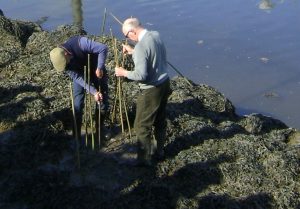 Of course, they're building the Penny Hedge. This is an age-old tradition (dating back to 1159) in penance for not only hunting a wild boar but also for murdering a monk who chose to protect the poor hunted creature.  The Abbot was all for dishing out a far harsher punishment, but, before dying, the gentle soul only requested the construction of a hedge which could withstand three tides…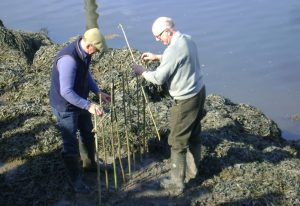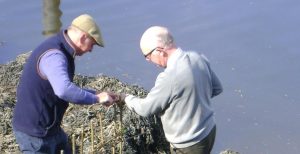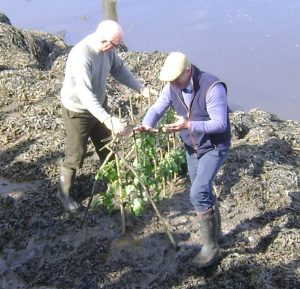 The whole ceremony takes less than half an hour. Just time for the finishing touches….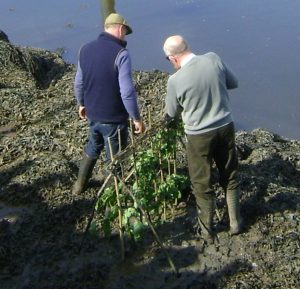 …and a photo-shoot…during which one of the descendants of the wicked blows the horn three times…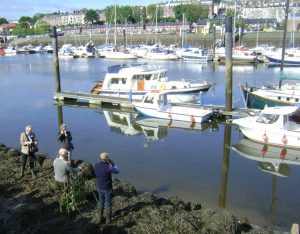 And we're all cleansed. Pity we couldn't say the same about current world affairs. Still, a bit of light relief does wonders for one's sanity…