Tour de Yorkshire time again, and I find myself on the bus heading down to Whitby in order to soak up the fantastic atmosphere.
I have to confess men in tights isn't really my thing. But cycling? Oh yes, that takes me back to my days as a mini-teen rattling along on my second-hand blue Raleigh taking in country lanes and no-cycling paths as if there were no tomorrow, mostly (as I recall) in pursuit of boy-scouts who came to camp in the local manor grounds.
But swiftly packing that all back in the far recesses of my mind where it shall quite firmly remain, I'm looking forward to an afternoon of excitement and fun, supporting these doughty athletes as they go speeding by.
So, we join some kind people who have offered hospitality and sustenance as part of the welcoming committee…it could only happen in Whitby, couldn't it – a pirate readying himself to greet the hardy cyclists as they battle up and down the Yorkshire gradients…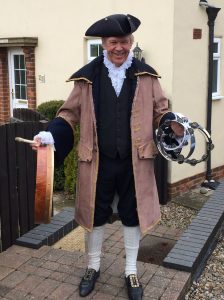 At least something's clear – it's uphill all the way just here…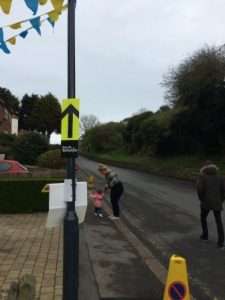 The bunting's out…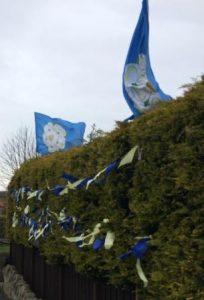 and so are we…although it's so cold, there's someone battling to zip up her coat here…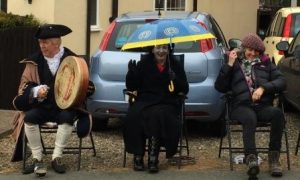 With marvellous efficiency, the organisers are clearing the road…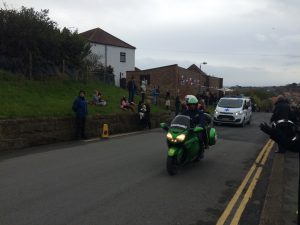 …so, come on, what's keeping the competitors?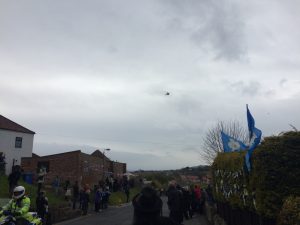 Maybe a small matter of the round-about tour between Middlesbrough and here taking in rather too many hills for my liking. Even the helicopter's sweeping in…

And at last, the adrenalin rush as the Sky team lead in…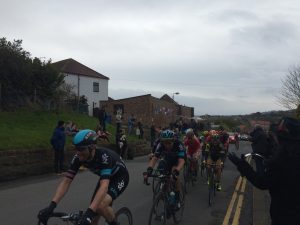 What an atmosphere!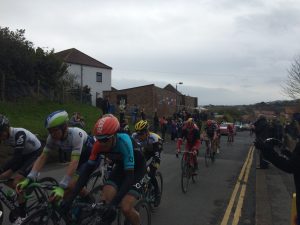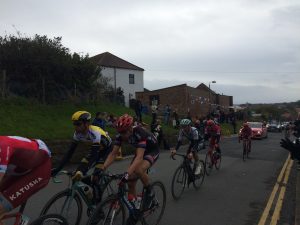 …and we're bashing our bodhrans and shaking our tambourines like there was no tomorrow, in an effort to encourage those poor calf muscles to pump just that bit harder…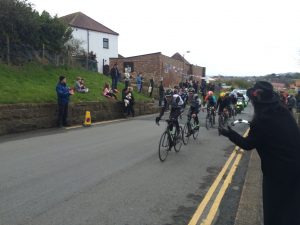 A total of 198 km is no mean feat for anyone…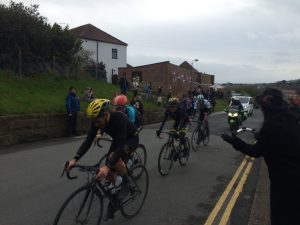 I reckon sometimes it's more sensible to go for the couch potato option…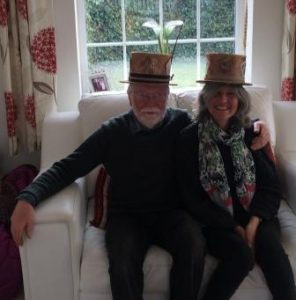 Thanks to our kind hosts!